What is the Advanced Search?
The Advanced Search tool is an essential feature that enables you to efficiently search for candidates within your database. With this tool, you can use a keyword or a boolean string, and combine it with criteria like skills, spoken languages, degree, location, current and past experiences, and many more.
This search function calculates a relevance score for each result based on how closely it matches your search query, which makes it easy to quickly identify the most relevant candidates.
What is a boolean string?
A boolean search is a specific type of search allowing users to combine keywords with operators like AND, NOT and OR to make the search results more relevant. Manatal's boolean search works the same way as Linkedin or Google.
Manatal's boolean search is based on data parsed from candidate resumes, social media (i.e. Linkedin profile,...), fields in candidate profiles and candidate tags.
Boolean search operates on the following 5 elements:
AND - Search for profiles containing term A AND term B
OR - Search for profiles containing term A OR term B
NOT - Search for profiles NOT containing term A
() - Search for profiles containing (term A AND term B)
"" - Search for profiles containing "term/phrase A"
These elements help separate and group results based on the specific traits you're searching for. Combining them in your Boolean search narrows profiles down based on relevance.
Important
Operators AND, OR and NOT must always be written in capital letters.
How to conduct a search
Head to the following page. Alternatively, click on "Candidates" from your side menu and then the "Advanced Search" tab.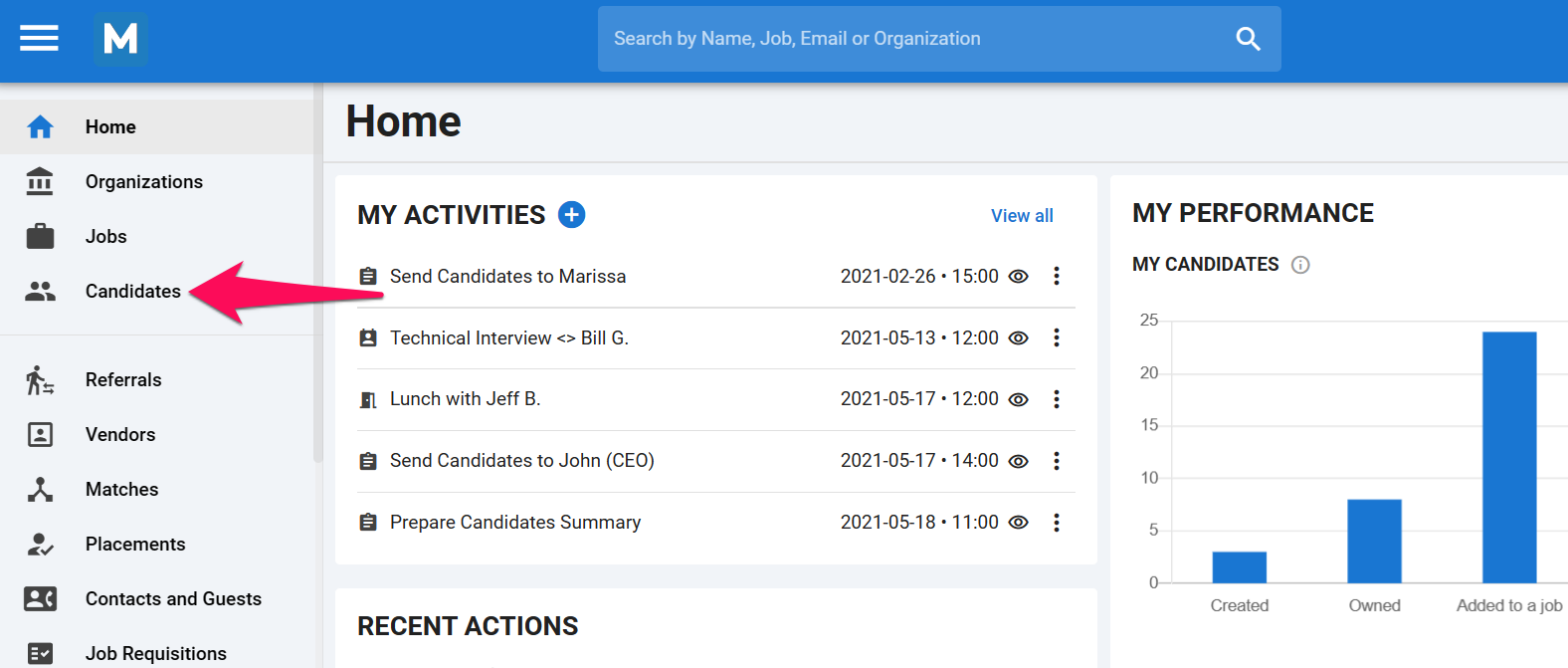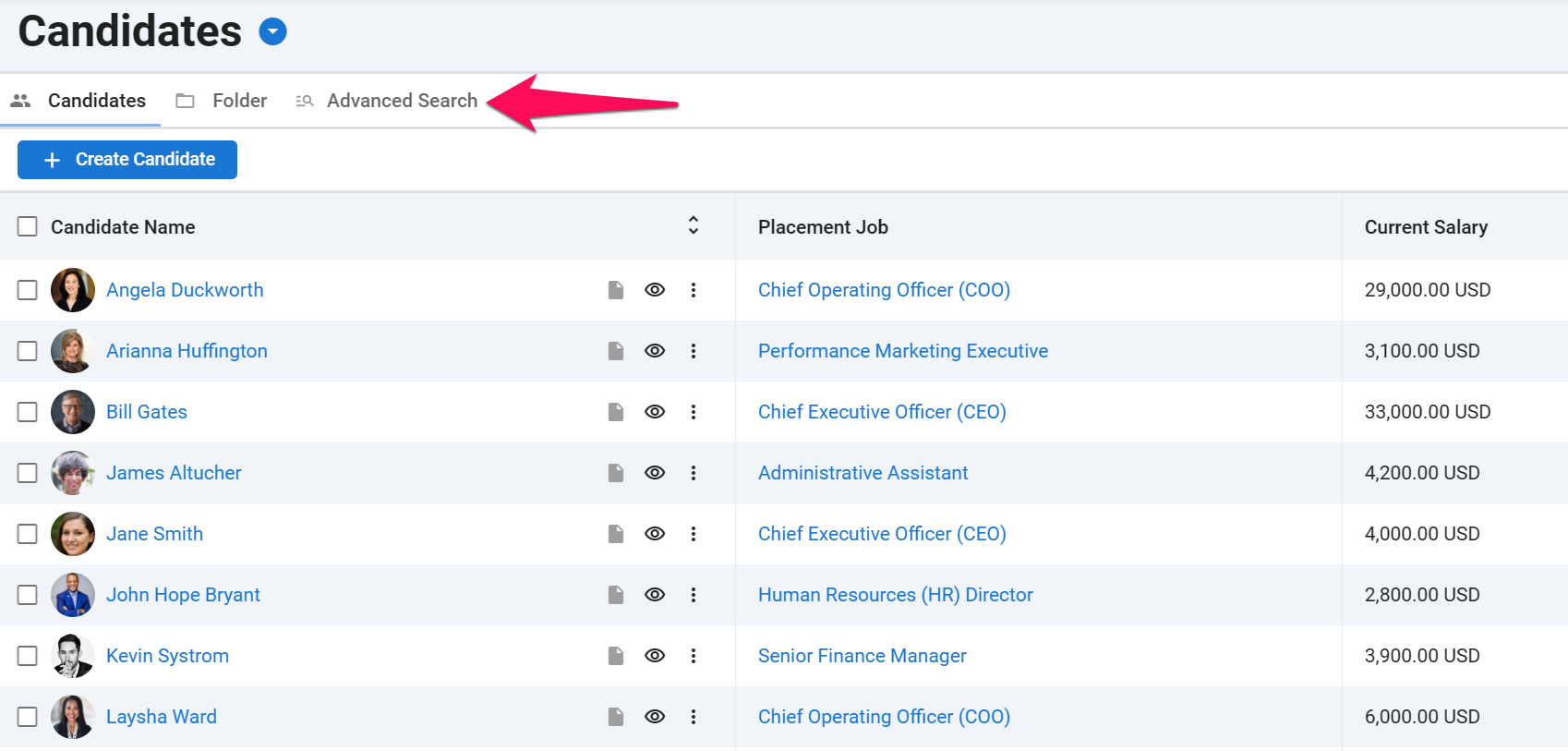 Start a search by entering keywords and/or selecting one or more criteria below. Click "Search" to launch the search and the results will be displayed on screen.


To add a skill click on "Skills" and then on "Add skills" in the pop-up window.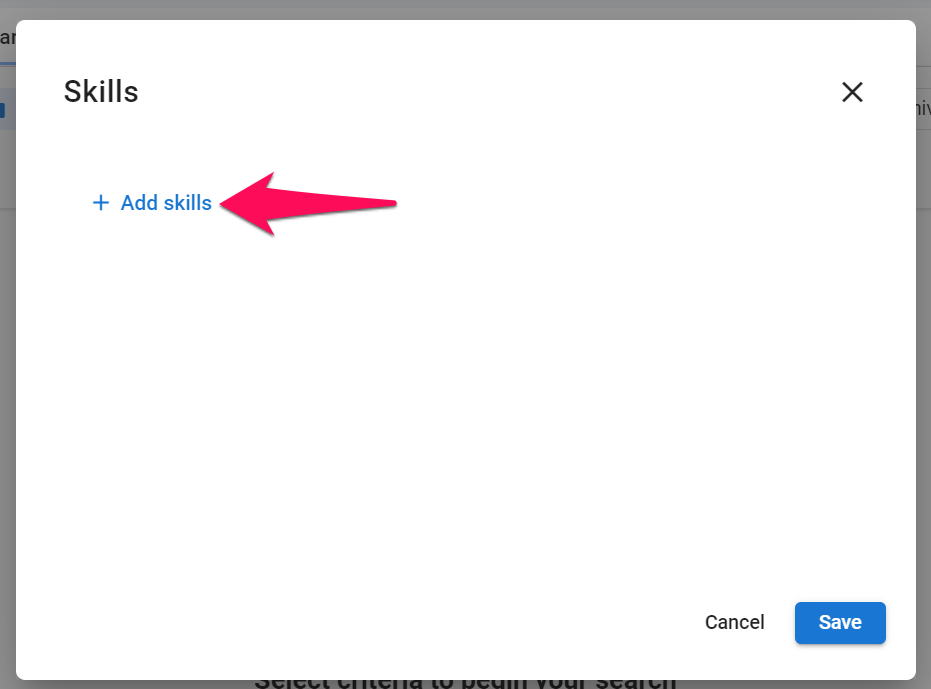 In the window, start typing the skill you are looking for. A drop down menu will appear, click the skill that matches what you are looking for.


The numbered bar allows you to set how critical the skill is for the search. The higher the number the more value is given to that specific skill. This will be taken into account when assessing all candidates by adapting candidate scores based on who possesses more critical skills.


Click on the "X" icon to remove a skill, and click "Save" once you have added all the required skills.


When you have set all the criteria for the search, click "Search".


The results page will sort candidates by scores. Scores are displayed under the candidates' photos as per arrow 1. Matching criteria are displayed as per arrows 2. By clicking on the "+" to the right of the candidate, you can add them directly to a job. By clicking the grey eye icon just next to the "+", you can have a quick look at their profile.


You can further filter your results by selecting filters on the lefthand. Click "Filter" once you have selected new filters.
Note
By selecting a Required Search Criteria, you will only be shown results that include that specific search criterion. If unticked, results that include that specific element will score higher, but other results that do not include it will still be listed in the results.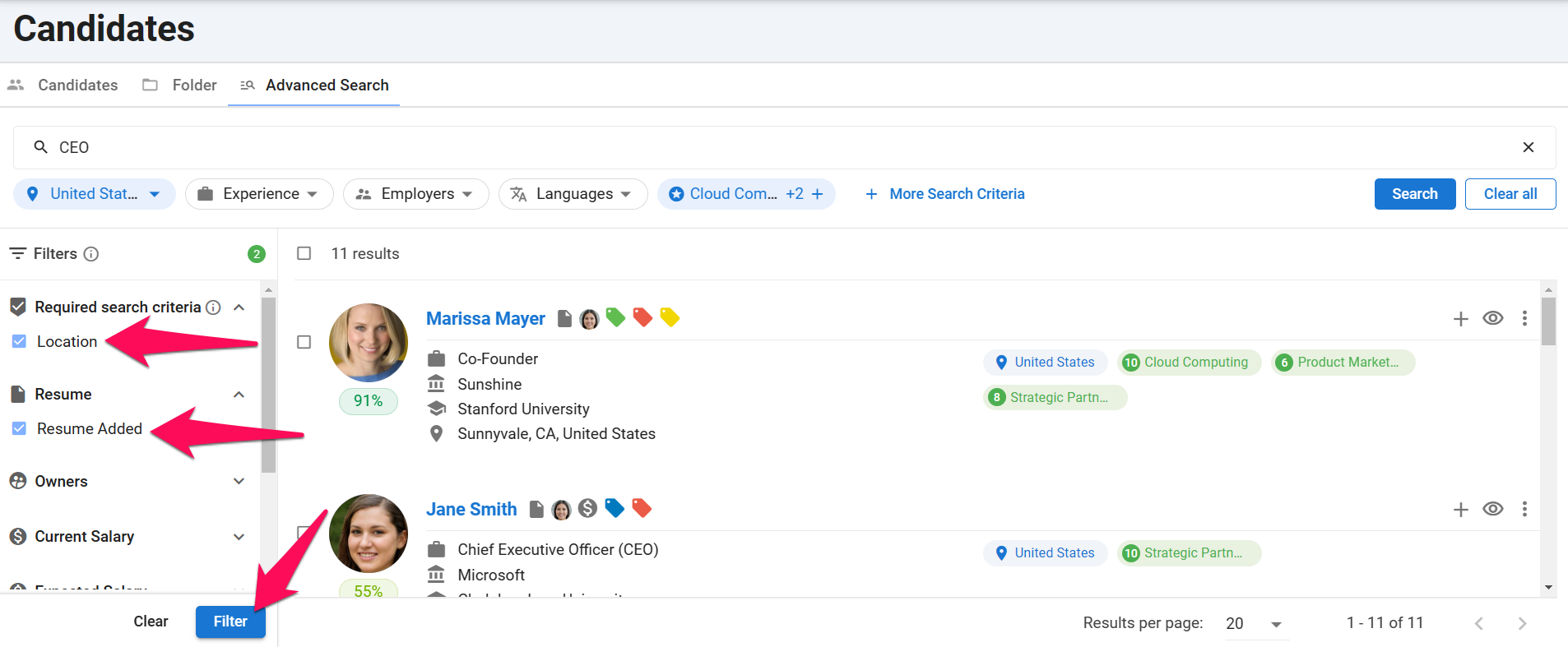 Your search criteria will be saved so that you can leave the page and return at a later time to resume your search. To reset your search criteria, click on "Clear all".

---
Was this article helpful?
---
What's Next