Manatal uses Heroku for infrastructure management, scaling, and security.
What is Heroku?
Heroku is a PaaS (Platform as a service) hosted on Amazon Web Services (AWS). This means that all of Manatal's infrastructure security is handled by Heroku.
Please refer to the screenshot below for more details on how Heroku and Amazon Web Services (AWS) interact together.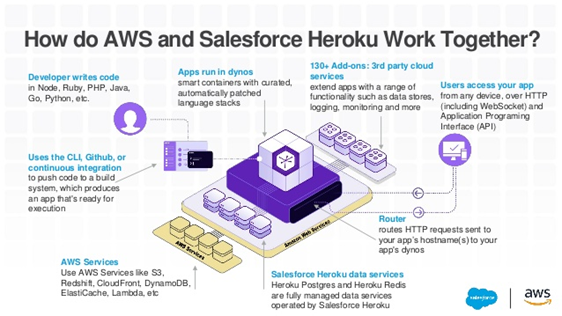 Manatal also uses Heroku's Automated Certificate Management (ACM) service of Heroku which relies on Let's Encrypt, the open certificate authority for managing TLS certificates. Let's Encrypt is run by the Internet Security Research Group (ISRG).
Some of Heroku's clients:
For more detailed information, feel free to contact us at suppport@manatal.com to schedule a call with our security team.
Facing Slowdowns?
As mentioned above, Manatal uses a combination of Amazon Web Services (AWS) and Heroku for infrastructure management. These two platforms use the latest technologies, ensuring Manatal users benefit from the best performance both in speed and stability.
If you are facing slowdowns using Manatal, you may have a weak or unstable connection to the internet. Please perform the following actions to resolve the issue:
Hard refresh your internet browser when on a Manatal page
Restart your computer
Restart your home network
Connect your computer directly to your modem or improve you Wi-Fi signal
Try a different internet connection
---
Was this article helpful?
---
What's Next