Customize what Information Guests Can See and Do
Customize what Information Guests Can See and Do
---
How to Customize What Guests Can See and Do
Note
These settings are specific to the Organization (Client/Department) you are modifying and will not affect other Organizations.
Guest access has different customization settings to team access. If you have admin access, you can easily customize what your guests can see and do:
Within any Organization (Client/Department) page, click on the "Guests" tab and then on "Guest settings".


To customize what Guests can do click on "Manage pipelines permissions", and then toggle on/off various actions.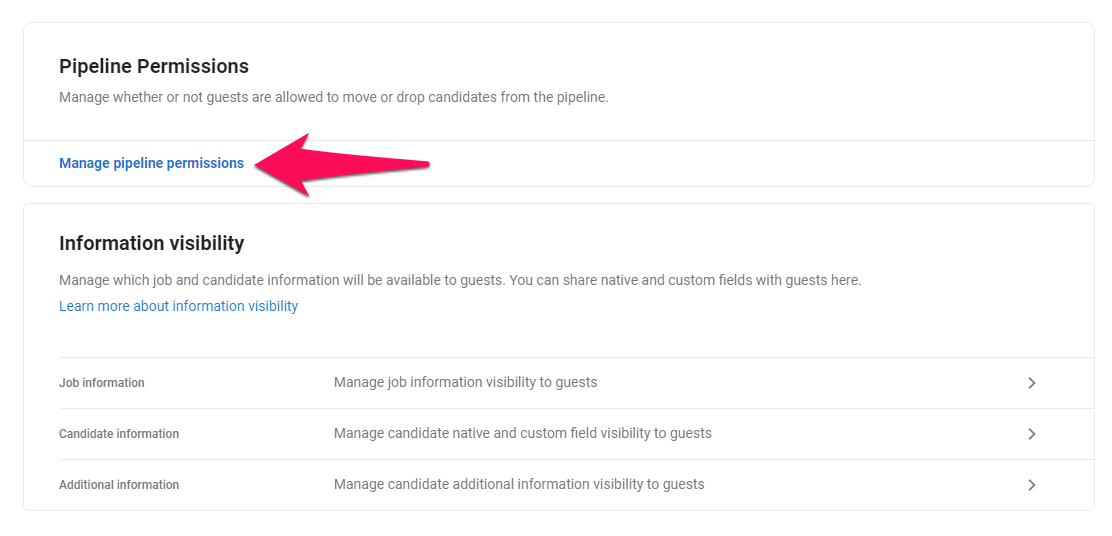 To customize which information is visible to Guests, return to the previous menu and open the Job, Candidate or Additional information categories to share/hide information within each menu.


In the Job or Additional categories, toggle on/off information you wish to share.


In the Candidate category, click on Show/Hide next to a category or a field to make visible or not that information to Guests.

---
Was this article helpful?
---
What's Next