Employment Management System
Employment Management System
---
Share feedback
Thanks for sharing your feedback!
What is the Employee Management System
The Employee Management System allows you to keep track of hired/placed candidates by adding starting dates, probation periods and end of employment dates to their candidate profiles.
Once candidates reach a certain stage in the recruitment pipeline (the "Hired" stage by default), they will automatically be visible in the Employee Management System if it is enabled.
Note
To use the employment management system, please activate the feature by following these instructions.
How to use the Employee Management System
Click on the "Placements" or "Employees" category on the side menu. There you will find every new hire/placements you have secured.


Click on a candidate's name to access his profile. This page also allows you to export the "Placements" or "Hires" you have made.


In the "Summary" tab, a new "Placement Details" section should have appeared. From there you can:

Change the candidate's employment status.
Add the date at which the candidate was hired.
Add the candidate's starting date.
Add the candidate's end of probation date.
Add the candidate's last day.
Add/modify the candidate's job title and Organization (Client/Department).

Custom Fields
Manatal provides the possibility for Admins to create custom fields feature in addition to those mentioned above.
Important
This can only be done by an Admin.
Head to the following page. Alternatively, click on "Administration" from your side menu, open the "Customization" category and then the "Candidates" category then click on "Customize candidate fields".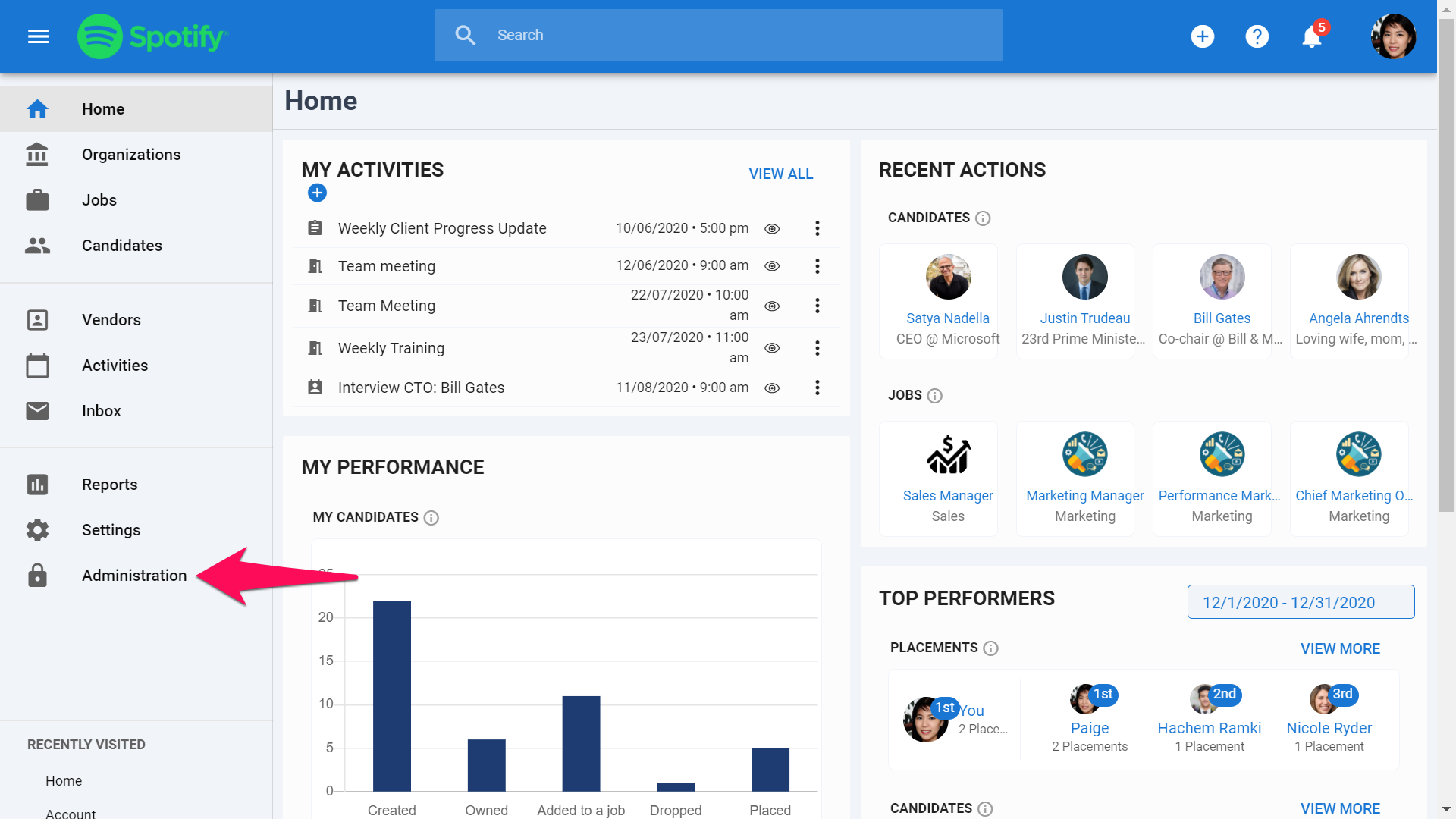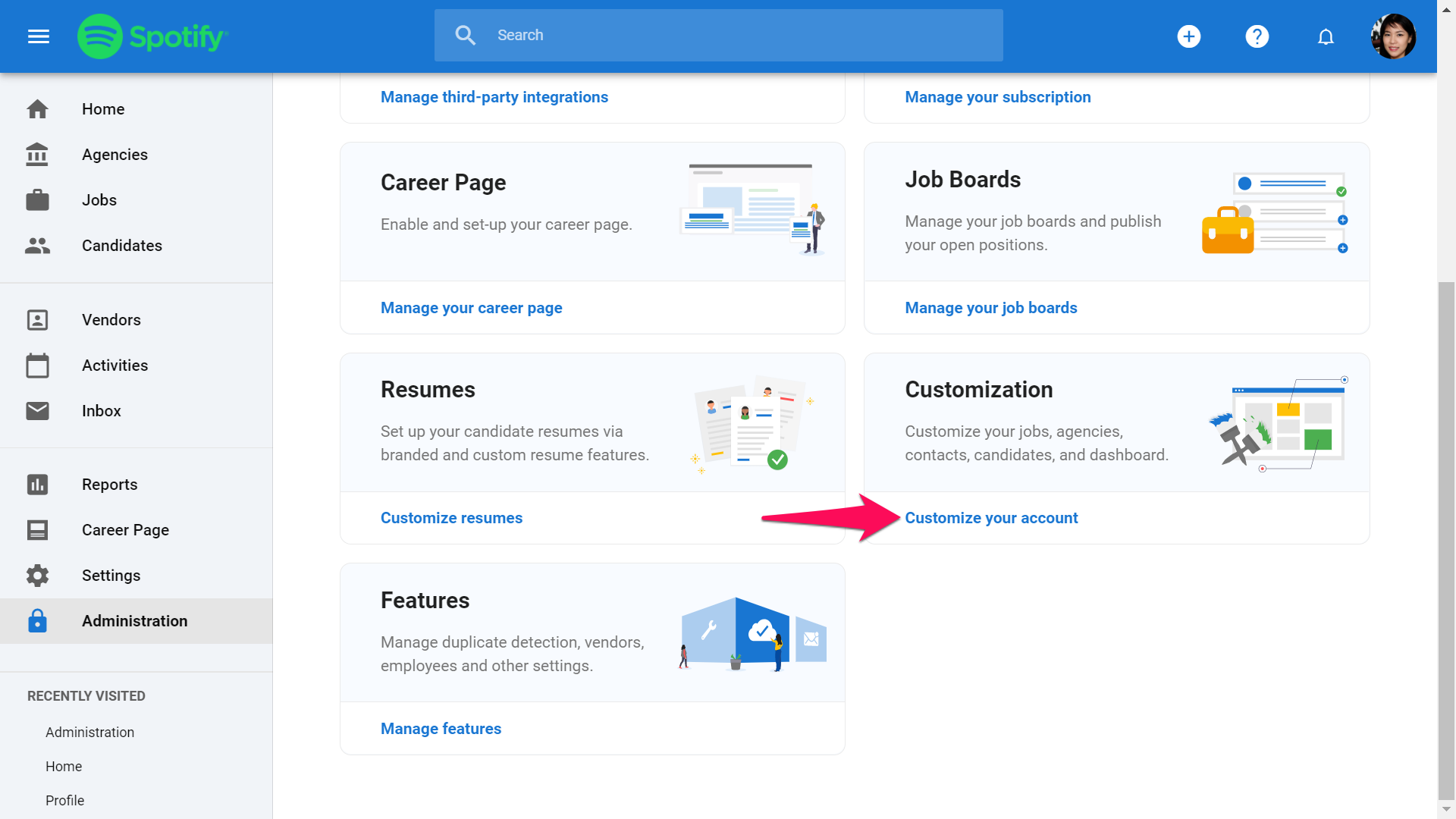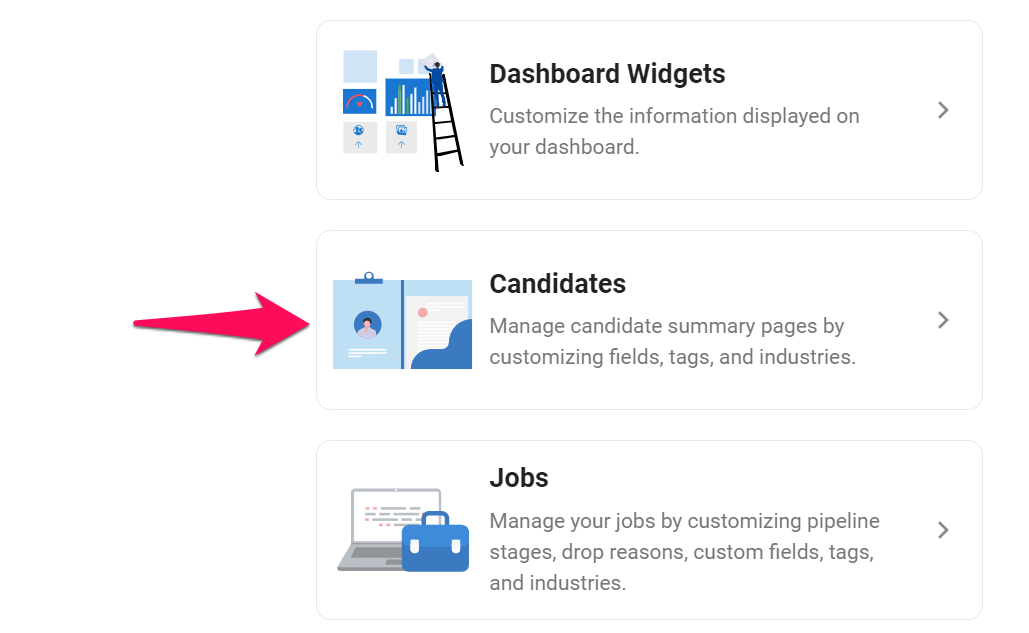 Fields related to the Employment Management System are located under the "Employee Details" group. From here you can add, modify, re-order and delete custom fields. Read more about Custom categories and fields in this article.

Export Function
From the "Placements" or "Employees" menu, refer to the instructions in this article to export data.
---
Was this article helpful?
---
What's Next